Exhibition
My planet from space, exhibition for the European Space Agency
On the occasion of its 50th anniversary, the European Space Agency (ESA) worked with Vertigo Design to make an exhibition out of its stunninng satellite images. Through photos and video installations, the exhibition takes visitors on a journey to some of the most beautiful and remote places on Earth, showing the fragility of our planet and the challenges posed by climate change. The selected location was Palazzo delle Esposizioni, the largest interdisciplinary exhibition area in the centre of Rome. The exhibition was adapted for the National Museum of Science and Technology in Milan (during Expo 2015), the United Nations Headquarters in New York (Jul–Sep 2015), and the Palais de la Découverte in Paris (Dec 2015–Jun 2016). "My planet from space" has also won multiple awards, and was included in the renowned ADI Design Index, the publication by the Italian Association for Industrial Design that collects the best of Italian design.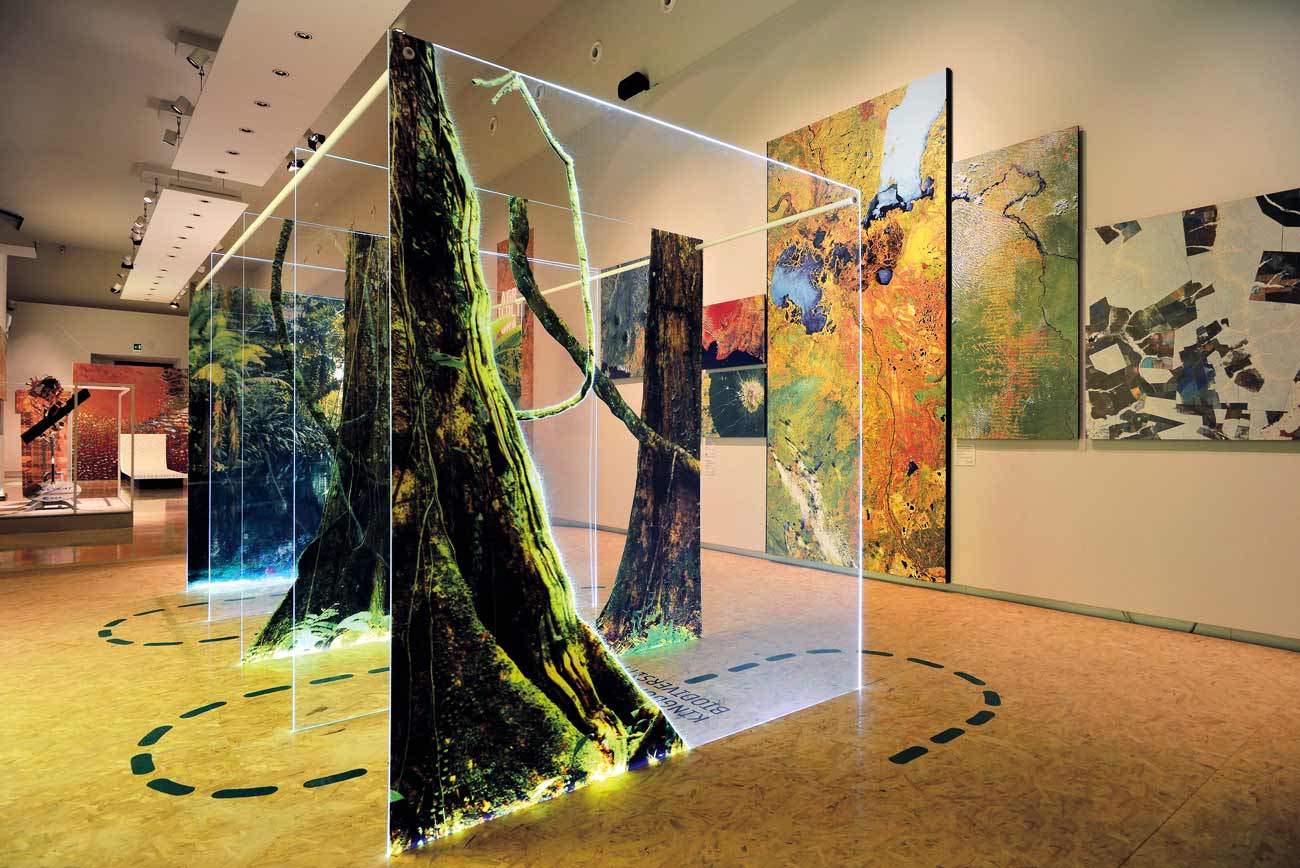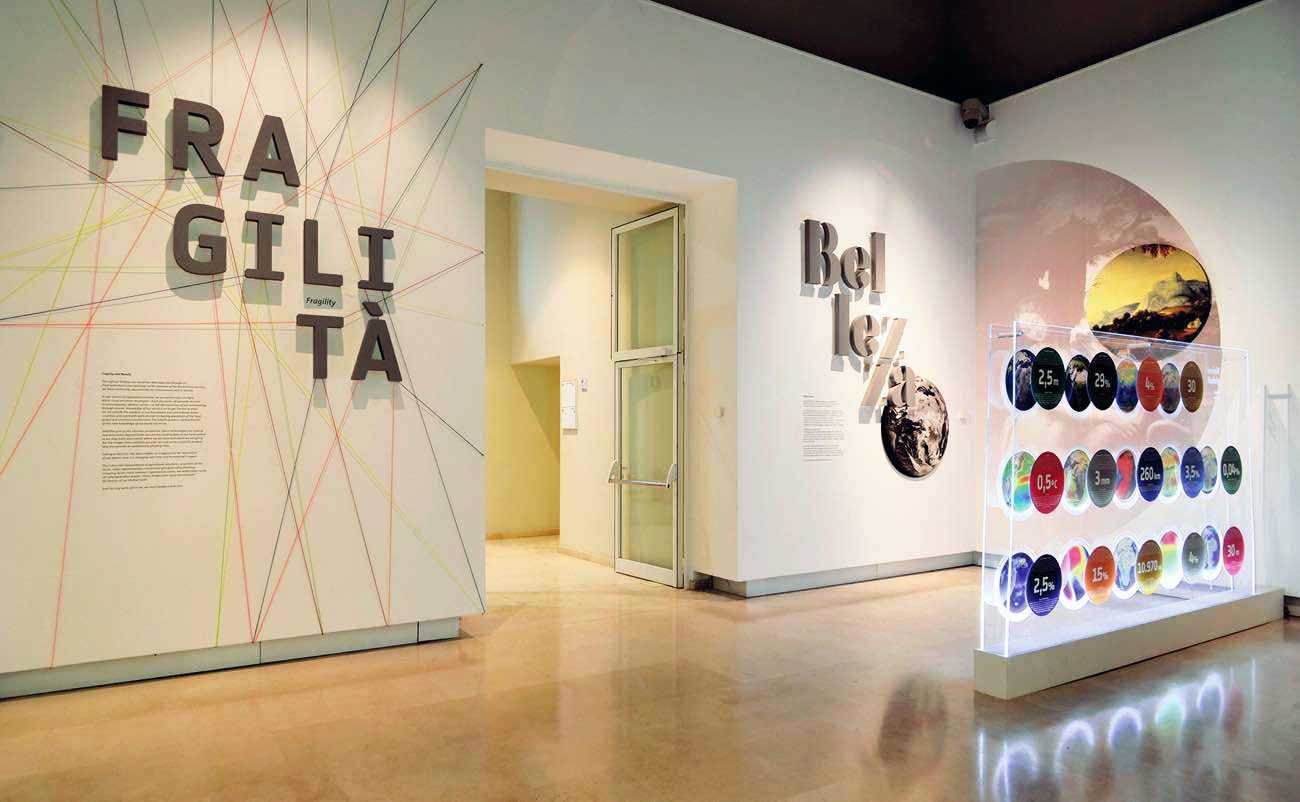 Publication proposal
Annual report proposal for RAI, Italian television
Our bold proposal for the 2013 Annual Report placed second in a national competition held by RAI. It featured many infographics and strong typographic elements.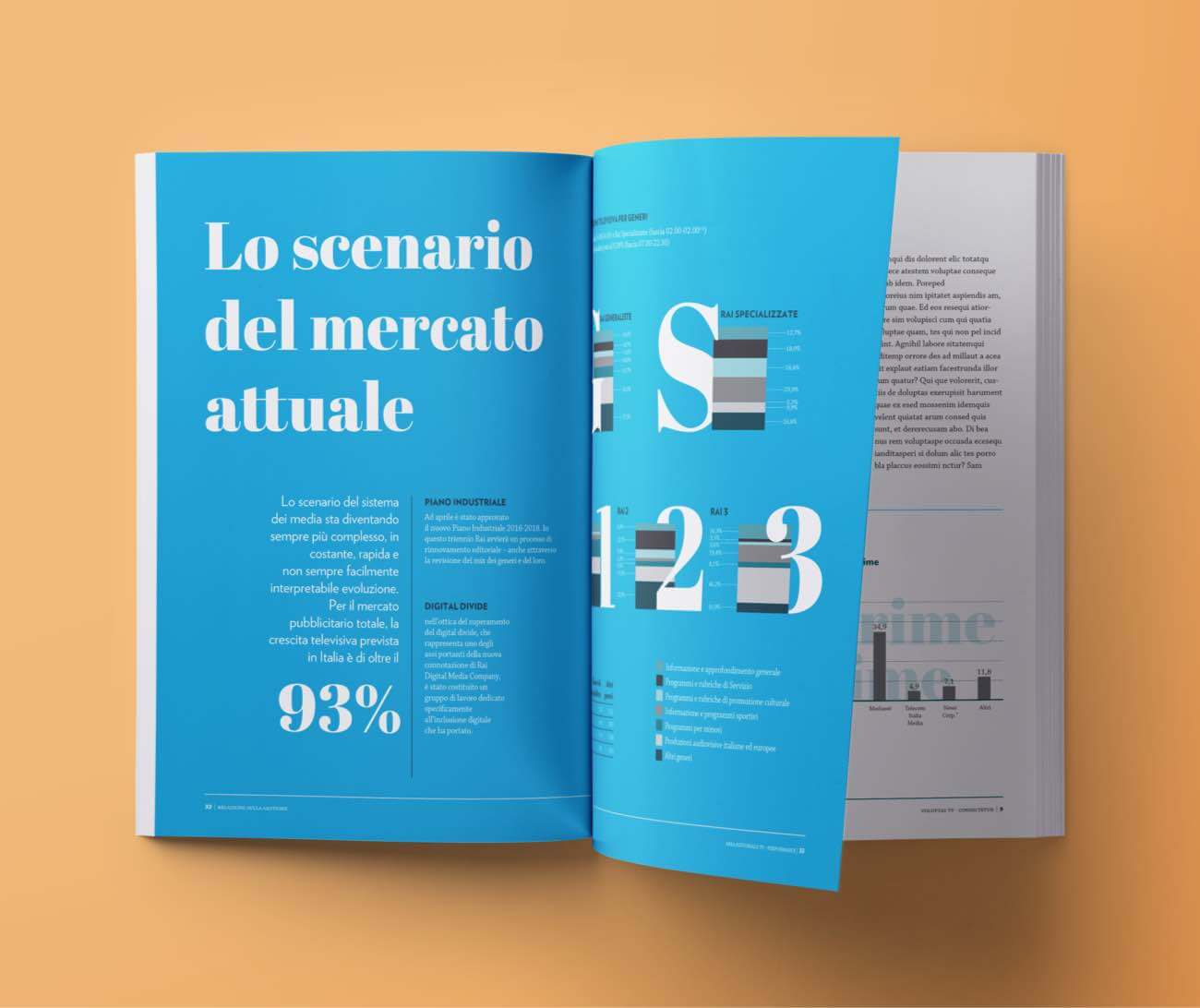 Event branding
Finmeccanica at Farnborough 2014
Identity for Finmeccanica (now Leonardo) at the 2014 Farnborough International Airshow. The project included print materials as well as the digital identity and the branding of the exhibition spaces.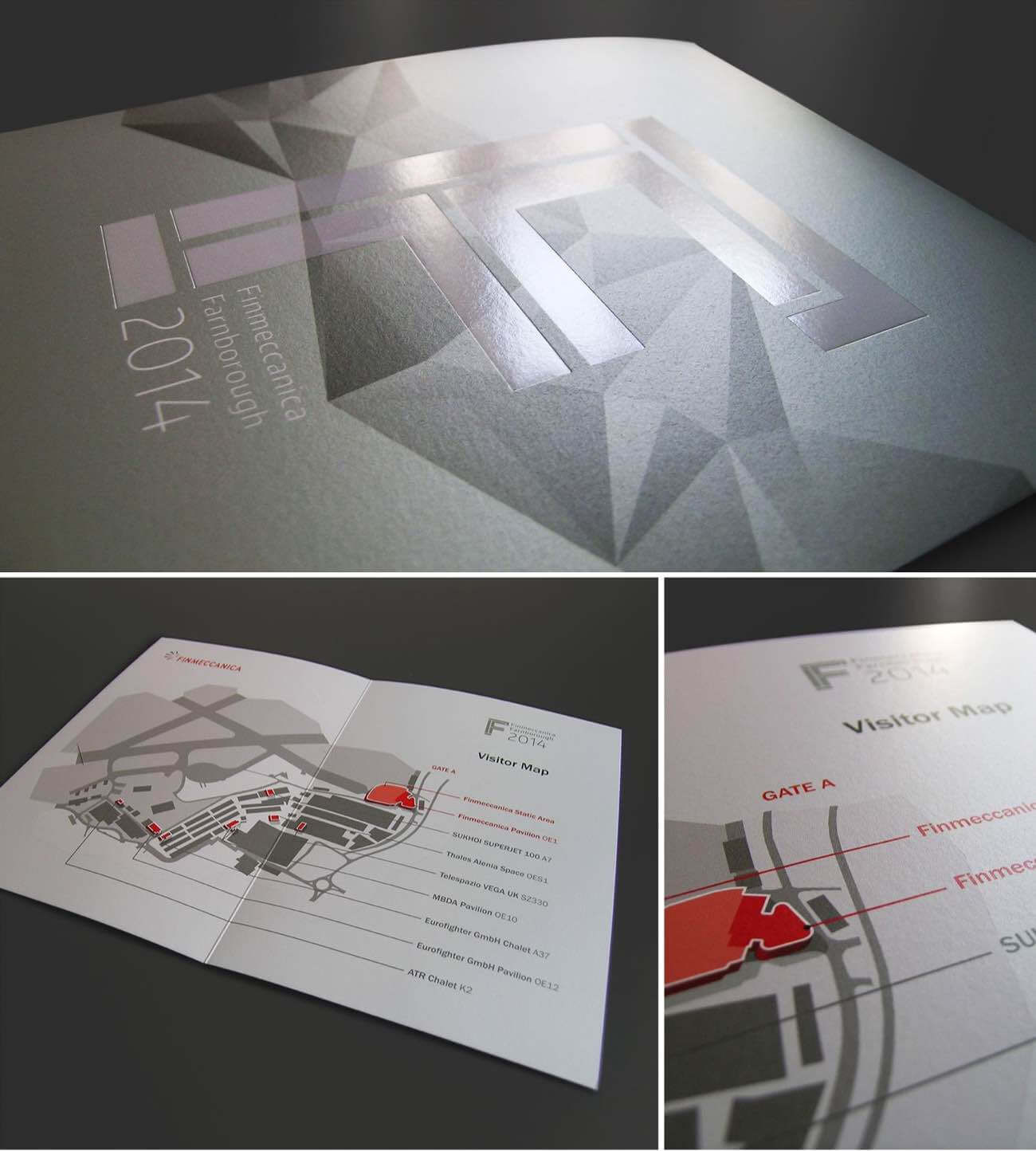 Event branding
Le ali del design
Identity for the Italian National Arts Award 2013 (Premio Nazionale delle Arti), held in Pescara.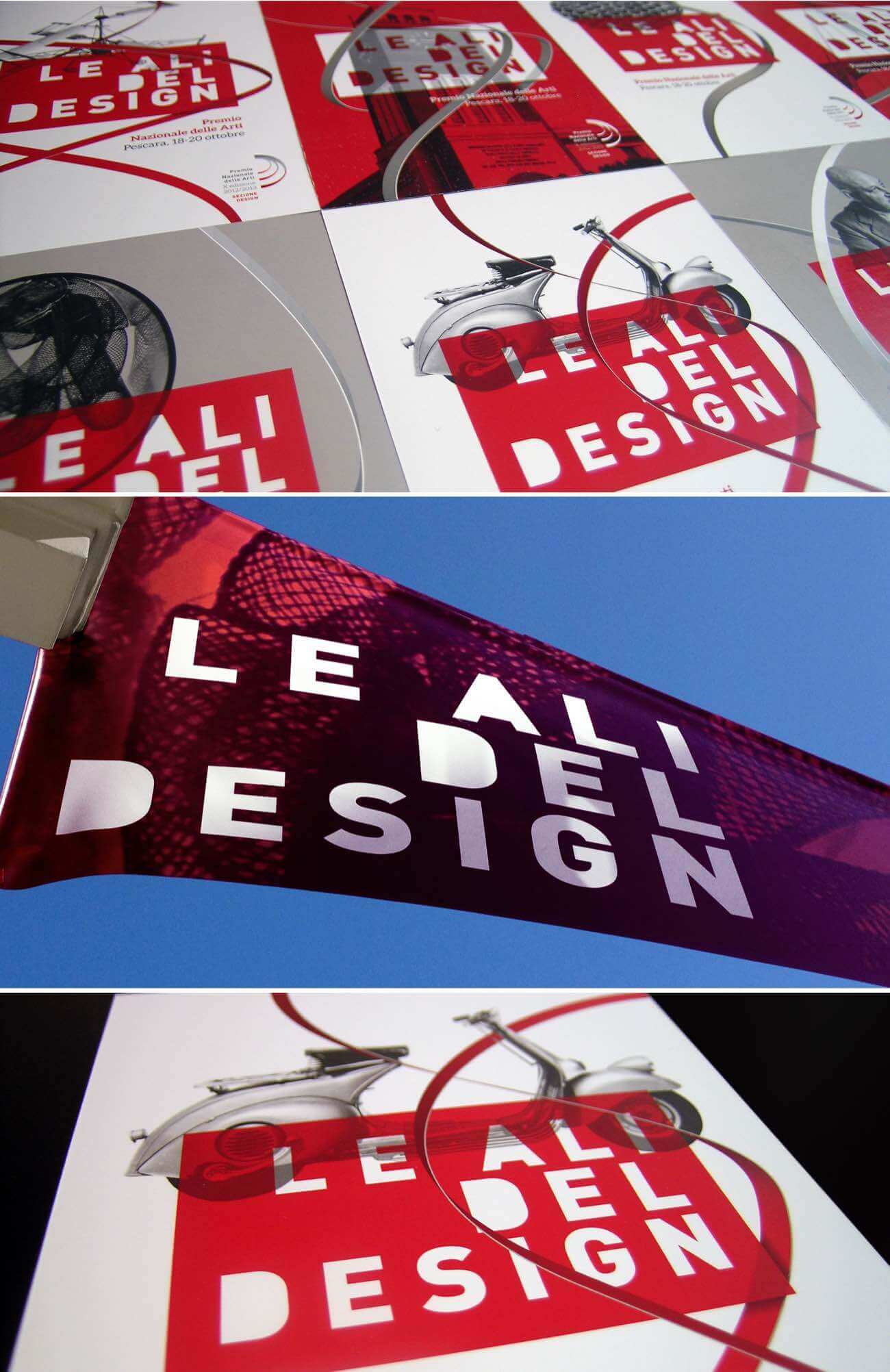 Publication
AutoRitratto: 40 years of Mercedes-Benz in Italy
The book tells the story of Mercedes-Benz in Italy, for the 40th anniversary of the brand in this country.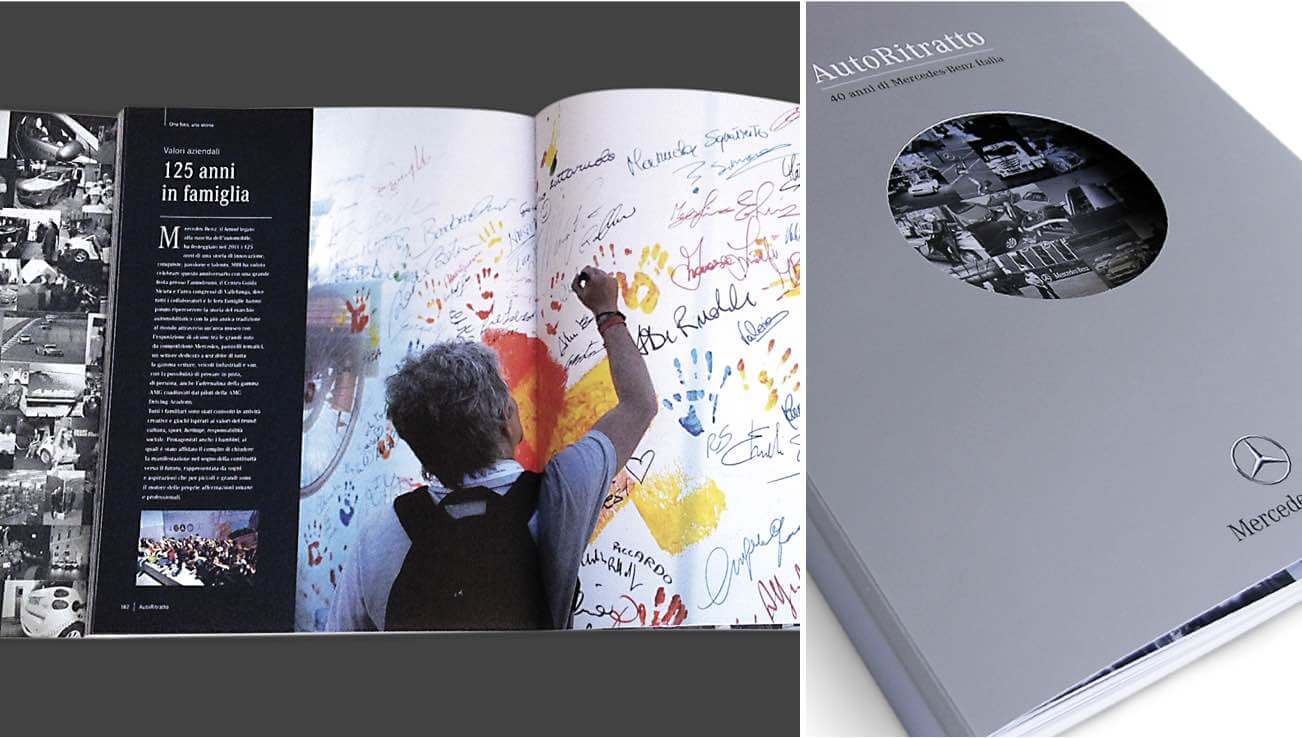 Publication
Aboca, innovation for health
Aboca uses the language of infographics to explain how nature can improve the human health.